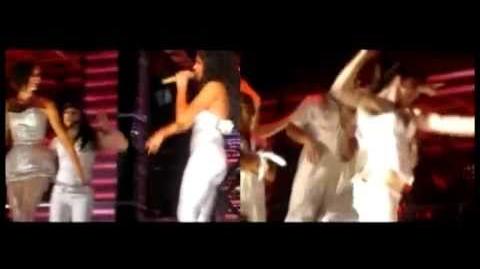 Celebration is a cover of a song originally performed by Kool and The Gang. The song was performed by the Spice girls during the "Return of The Spice Girls" reunion tour along with other songs such as: Shake Your Body (Down to the Ground)","That's the Way (I Like It)", and "We Are Family". Studios recordings of this song and others are said to exist as the girls recorded the whole songs for rehearsals.
Ad blocker interference detected!
Wikia is a free-to-use site that makes money from advertising. We have a modified experience for viewers using ad blockers

Wikia is not accessible if you've made further modifications. Remove the custom ad blocker rule(s) and the page will load as expected.