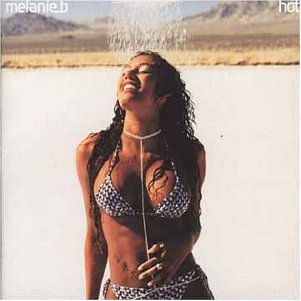 Hot is Mel B.'s debut album that was released on October 9, 2000 by Virgin Records.
Tracklisting
Edit
Feels So Good - 5:06
Tell Me - 4:33
Hell No - 4:18
Lullaby - 3:26
Hotter - 3:14
Step Inside - 3:59
ABC 123 - 3:13
I Believe - 4:01
I Want You Back (feat. Missy Elliott) - 3:26
Pack Your Shit (feat. Eric Williams) - 4:21
Feel Me Now - 4:58
Chart Performance
Edit
"Hot" peaked at #28 in the U.K., selling over 60,000 copies and was certified Silver.
The reason for the album's low performance was due to the fact that fans were more interested in the Spice Girls's comeback album "Forever" than Mel B.'s debut album.
Critical Reception
Edit
The album received mixed to negative reviews from critics.
Ad blocker interference detected!
Wikia is a free-to-use site that makes money from advertising. We have a modified experience for viewers using ad blockers

Wikia is not accessible if you've made further modifications. Remove the custom ad blocker rule(s) and the page will load as expected.