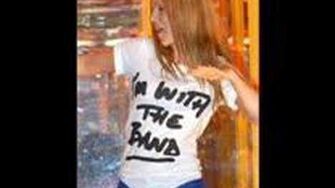 I Wanna Be A Night Club Queen is Geri Halliwell 's audition song for the band Touch which later became the Spice Girls . Geri had actually performed the song at the age of 7 when her mother was a cleaner in a library. The song has never been released and it is unknown if a demo tape of it exists.
Ad blocker interference detected!
Wikia is a free-to-use site that makes money from advertising. We have a modified experience for viewers using ad blockers

Wikia is not accessible if you've made further modifications. Remove the custom ad blocker rule(s) and the page will load as expected.