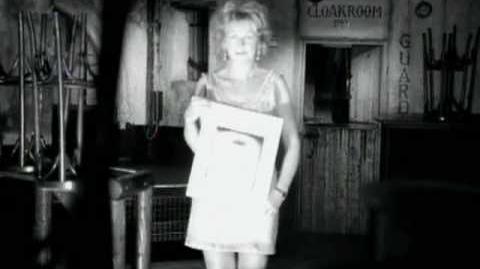 Mama
is a music video by the
Spice Girls
.
Music video
Edit
The video of the song featured the mothers of all five Spice Girls. In the video the girls are singing to an audience of children and their mothers, about the love they have for their own mothers. It also shows each mother of the girls holding a picture of their daughter. The video also featured actors as the girls, younger, doing various things all together (such as playing and practicing singing and dancing) though none of the girls actually grew up together.
Development
Edit
The music video was directed by Big TV! who also directed their predecessor music video Say You'll Be There. The music video was shot in Action Studio (West London), before the girls left for the United States. The video was filmed as part of a television show featuring their mothers as well as five hundred fans as their audience. It had been stated if the music video was well received they were to have a television show of their own.
Victoria says:
"It took a long time to film it, but it was nice that our mums were there and could see what we're doing. They were actually knackered at the end of the day and I said to my mum, 'Ha! Now you know how I feel every day.'"

There are 3 different versions of the video. The length of the song used in the official music video is 3:33, while the actual length of the song is 5:05.
Reception
Edit
This song was popular with children and is still used to celebrate Mother's Day.