Here's another list of similarities between The Beatles and The Spice Girls.
Music and culteral impact
Edit
1. The Spice Girls are the fastest selling British act since the Beatles.
2. The Spice Girls' global impact hadn't been since in pop music since the days of Beatlemania. The band have sold over 80 million records worldwide.
3.  "Scary, Baby, Ginger, Posh and Sporty were the most widely recognised group of individuals since all the Fab Four members.

4. Meant to accompany the album, the comical style and content of the Spice World movie was in the same vein as The Beatles' films in the 1960s such as A Hard Day's Night.
5.  Both of The Beatles and The Spice Girls first 3 singles went straight to number 1.
6. Both groups successfully conquered America and did a world tour.
7. "Wannabe" debuted on the US Billboard Hot 100 chart at number 11, the highest-ever debut by a British band in the US, beating the previous record held by The Beatles for "I Want to Hold Your Hand" and the joint highest entry for a debut act tying with Alanis Morissette.
8. Both of the Beatles and The Spice Girls have recorded at the Legendary Abbey Road Studios in London.
9. Both Bands have their own Record labels.
Beatles - Apple
Melanie C - Red Girl Records.
10. Both bands were massive in America and did a World Tour.
==Beatles Children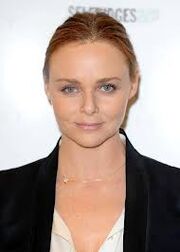 ==
Julian Lennon: Born 8th April 1963
Sean Ono Lennon: Born 9th October 1975

Zak Starkey: Born 13th September 1965
Jason Starkey:  Born 19th August 1967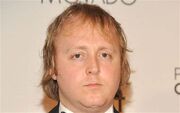 Dhani Harrison: Born 1th August 1978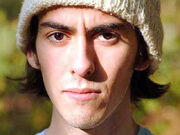 James Mccartney: Born 12th September 1977
Stella Mccartney OBE: Born 13th September 1971
Mary Mccartney: Born 28th August 1969
Heather Louise Mccartney : Born December 31, 1962
Beatrice Mccartney: Born  28 October 2003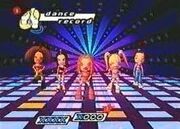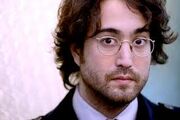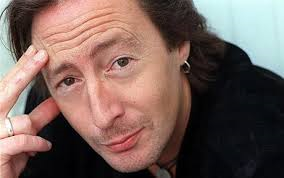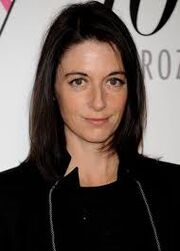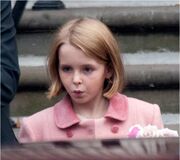 Spice Girls Children
Edit
Beau Bunton: Born 10th August 2007
Tate Bunton: Born 6th May 2011
Bluebell Madonna Halliwell: Born 14th May 2006
Scarlett Starr Chisholm: Born: 22nd February 2009
Brooklyn Beckham: Born: 4th March 1999
Romeo Beckham: Born 1st September 2002
Cruz Beckham: Born 20th February 2005
Harper Seven Beckham: Born 10th July 2011
Phoenix Brown: Born 19th February 1999.
Angel Brown: Born 3rd April 2007
Madison Brown: Born 1st September 2011
Beatles Pets
Edit
Paul McCartney had a sheepdog named Martha, which inspired the song Martha My Dear and a cat named Thisbe after A Midsummer Night's Dream (performed by the Beatles in 1964 where John played Thisbe). George Harrison had cats, one was named Corky the other Josstick. John Lennon had several cats Tim, Mimi, Elvis, Salt, Pepper and Pyramus (given to him by Paul, named after Paul's character in A Midsummer Night's Dream), the man loved cats. He also had a dog. Ringo had a poodle at one point and currently has a dog named Buster.
John Lennon's obsession with cats go to Google images type John Lennon's cats into the search bar, then click on the picture of an old lady with a cat (Aunt Mimi) George Harrison obsession with cats go to google images and type George Harrison's cat Corky and click on the picture of George on a table reaching for a cat Paul McCartney's sheepdog obsession go to google images type Paul McCartney's dog Ringo Starr's odd pictures with cows go to google images type Ringo Starr cow I hope all this information is accurate since i have gotten it from several blogs, websites, etc.
Spice Girls Pets
Edit
Ginger Spice has three dogs, Harry, William and Daddy.
Baby Spice had a Labrador called Phoebe who went missing and was sadly found dead on a Railway track on 7th February 2013. She now has a King Charles Spaniel Puppy called Toby.
Posh Spice has two Rottweilers. One of them is called Snoop.
Scary Spice also has a dog.
Greatest Hits Albums
Edit
Both Bands have Greatest hits albums. The Beatles have the Anthology albums and The Spice Girls have Their 2007 Greatest Hits album. Both them contain 2 new songs by each band.
Anthology contains 2 new Beatle songs, "Free As A Bird" & "Real Love".
Spice Girls Greatest Hits contains 2 new Spice Girls songs, Headlines( Friendship Never Ends) & Voodoo.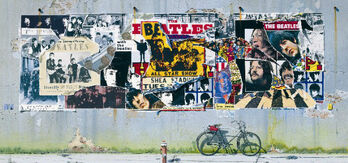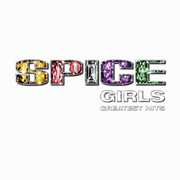 Unreleased songs
Edit
Both of these great bands have loads of unreleased material.
The Beatles unreleased songs are:
1. Carnival Of Light  -  http://en.wikipedia.org/wiki/Carnival_of_Light
2. Now And Then - http://en.wikipedia.org/wiki/Now_and_Then_(song)
3. Watching Rainbows - http://en.wikipedia.org/wiki/Watching_Rainbows
4. A World Without Love - http://en.wikipedia.org/wiki/World_Without_Love_(song)
5. Everything from The Get Back/Let It Be Sessions.
For Unreleased Spice Girls songs check out the unreleased spice girl song page on this wiki.
Band Members leaving
Edit
The Beatles broke up in 1970 and the Spice Girls broke up in 2000.
John Lennon left The Beatles in 1969 because when he married Yoko Ono, she took charge of him and his career and her ideas conflicted with the other Beatles, so John and Yoko went out on their own and John felt it was too conventional, and also had grown apart from Paul's conformity to a more conventional style of writing. Also, he was interested in pursuing art, music, and humanitarian causes with his new wife Yoko. 

No one honestly knows why on earth Geri officially left The Spice Girls on 31st May 1998 but there are conspiricy theories and rumours.
1. Differences between her and The other Spice Girls.
2. Mel b and Geri are rumoured to have had a fight..( i read this article 2 years ago. the article said that at the back of the stage of their "SPICE WORLD' tour, they argue about the dress and who of them will wear).
3. she wanted a solo career ( the continuation i red in that article is that, ginger wants to be a guest on some shows, but the four don't want to make her go... she said on that interview that she is controlled with her band mates).
4. She was Homesick?.
5. Was she was suffering in gastro-enteritis, a disease in stomach?.
6. Did she feel exhausted and wanted to have a break?.
7. at their 'SPICE GIRLS: GIVING YOU EVERYTHING", Geri, on her interview, She comments, 'I just felt like the band had got so big, and the girls were almost like they didn't need me anymore, really. I definitely felt very redundant, like the wheels were turning whether I was there or not.'
8. She was suffering from Bulimia?.
9. She was Missing her Family?.
10 The death of her Father? (Laurence Halliwell, her Father died when she was very young in 1994 from a Heart Attack and it affected Geri, even when she was a Spice Girl).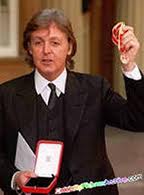 Meeting Royalty
Edit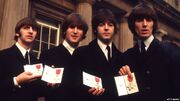 Meeting Royalty The Spice Girls
Edit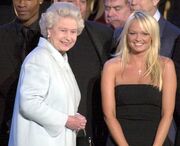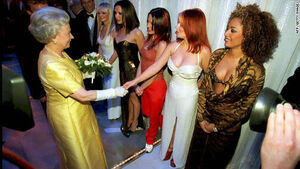 Madame Tussauds Waxworks Beatles
Edit
Both bands have Madame Tussauds Waxworks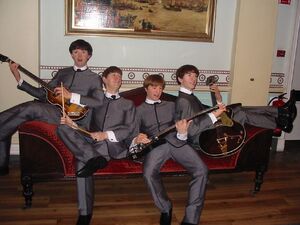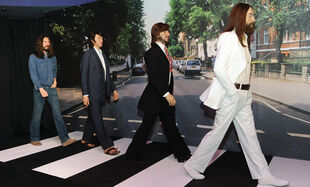 Spice Girls Madame Tussauds Waxworks
Edit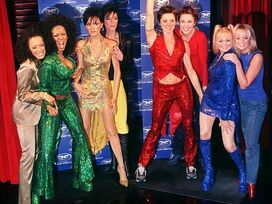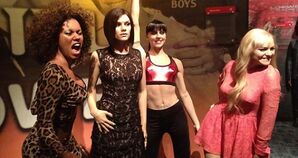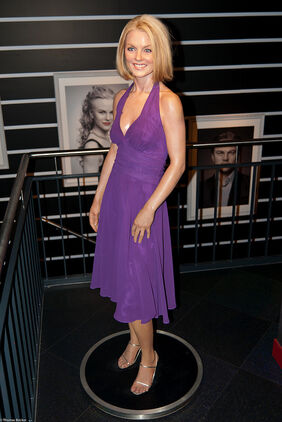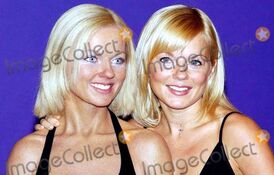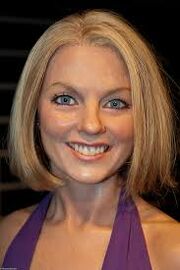 London 2012 Olympics
Edit
Musicals Beatles Let It Be, Backbeat and LOVE.
Edit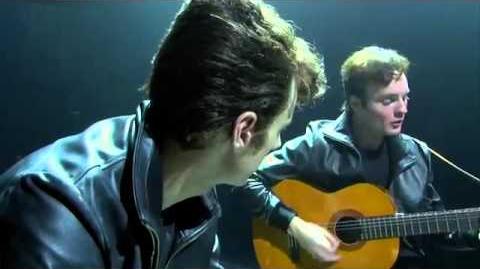 Viva Forever The Musical
Edit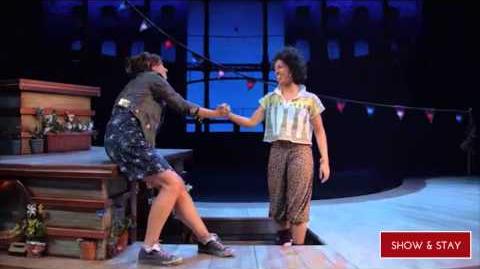 Original Band  members - Beatles
Edit
Both bands had original members who either left or were replaced.
The Beatles original Drummer was a guy called Pete Best. In 1962 he was mysteriously sacked and replaced of course by Ringo Starr.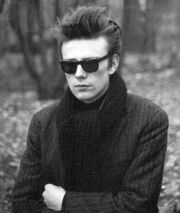 The Beatles original Bass Guitarist was Stuart Sutcliffe. He was John Lennon's Best friend from Art College and both he and John came up with the Beatles names. He was also a talented artist. In 1961 he left the Beatles to focus on his painting. Stu sadly died at the age of 21 from a Brain Tumour in April 1962.
Original Band Members - Spice Girls
Edit
See The Michelle Stephenson, Lianne Morgan and Abigail Kris and Touch Wikia Pages.
Record Labels
Edit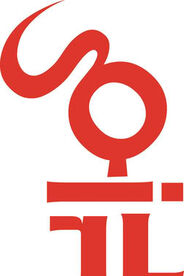 Spice Girls at Abbey Road Studios in London
Edit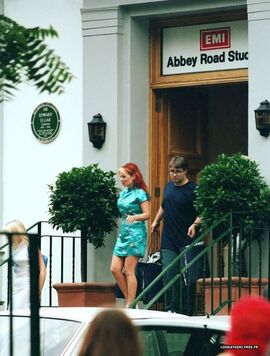 The Beatles at Abbey Road Studios
Edit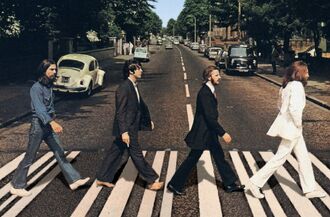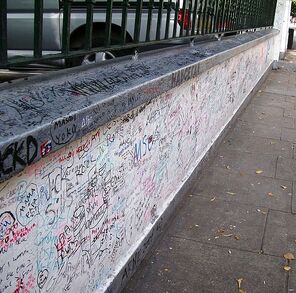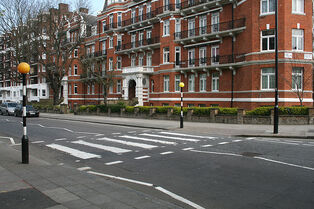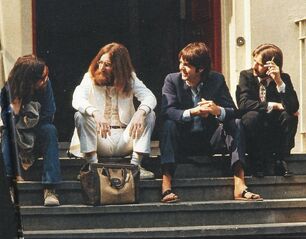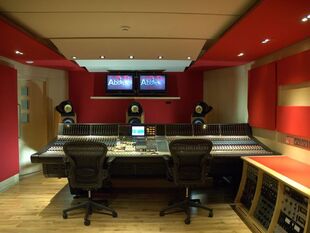 Band Reunions The Beatles
Edit
In 1994, (15 years after John Lennon was murdered and 25 years since they broke up), the three remaining members of the Beatles officially announced that they would be reuniting for an Anthology Documentary and album. This was also the last time they ever recorded with George before his death in 2001.
It's strange how at the same time in 1994, The Spice Girls Touch Era had just started.
John also talked about a Reunion in 1975, five years before his own death.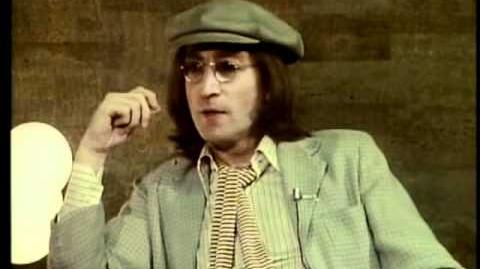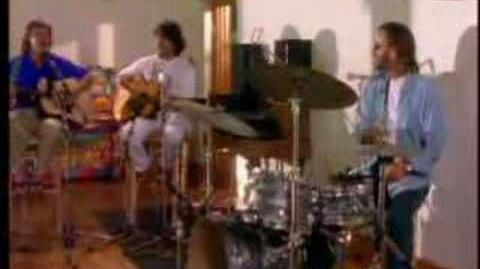 Band Reunion Spice Girls
Edit
In 2007, (ten years since Spice World and Spice Word the Movie), the Spice Girls officially returned for a Greatest Hits Album and a Return Of The Spice Girls Tour also Geri returned permanently to the group.
This article also mentions another possible 2015 Spice Girls reunion. But sadly without Victoria Beckham.

http://www.dailymail.co.uk/tvshowbiz/article-2607016/Are-Spice-Girls-gearing-Las-Vegas-residency-Girlband-set-reunite-Sin-City-WITHOUT-Victoria-Beckham.html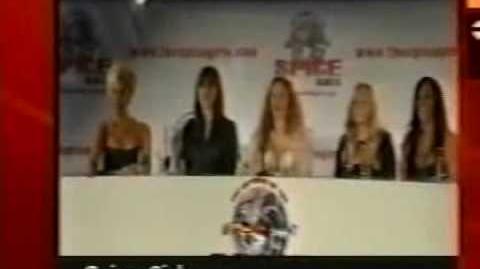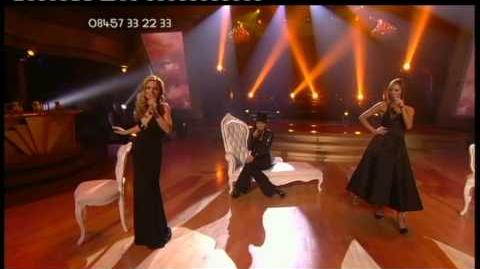 Ad blocker interference detected!
Wikia is a free-to-use site that makes money from advertising. We have a modified experience for viewers using ad blockers

Wikia is not accessible if you've made further modifications. Remove the custom ad blocker rule(s) and the page will load as expected.