Stop
is a music video by the
Spice Girls
.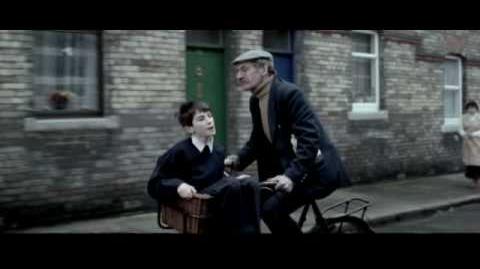 Music video
Edit
The first section including the knocking on the door scenes at the beginning were shot on Carnew Street (a street also used for scenes in Angela's Ashes, The Bogwoman and Michael Collins and also home to Irish legends Aidan Buckley and Alo Kavanagh, Gary Hughes lives up the road) in Dublin. The second half of the video for Stop is set in the small town of Rathdrum, Co. Wicklow in Ireland, in around the late 1950s or early 1960s, with the girls running around the streets dancing, jump roping, hula hooping, and participating in competitions of various kinds. At the end, they all sing on stage at a bar.
During the song's chorus, the video shows the girls performing a simple "hand-action" dance, which was often performed along to the song by Spice Girls fans.
Development
Edit
The music video was directed by James Brown.